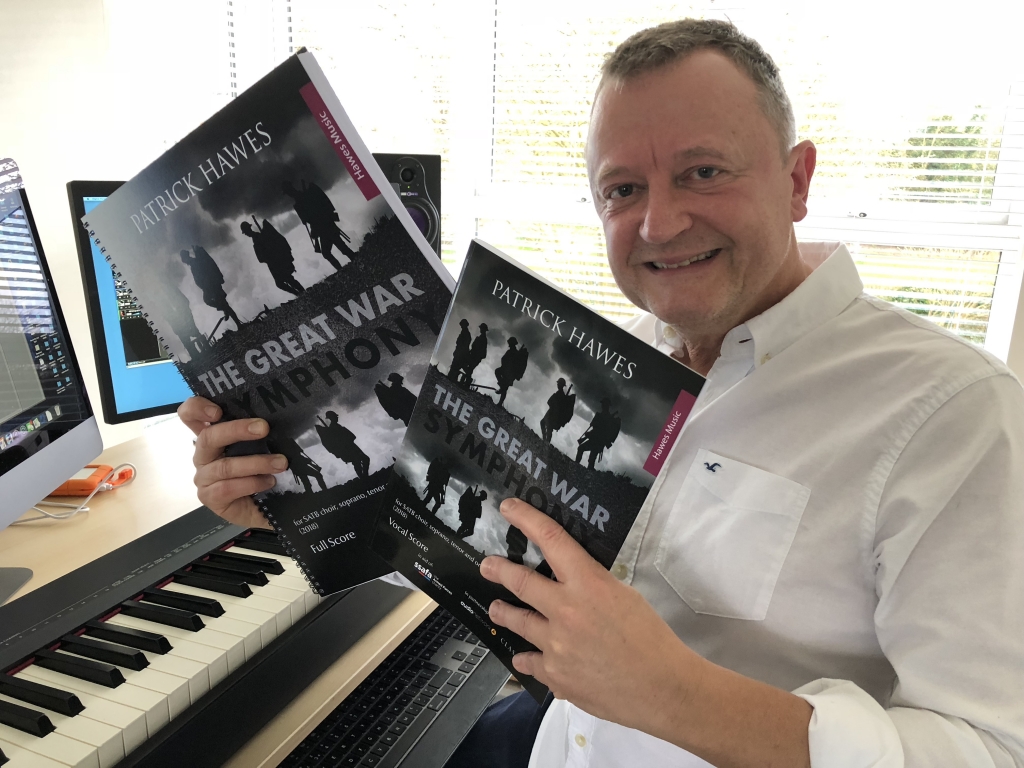 The Sheet Music for The Great War Symphony has gone on sale today!
Patrick is so proud of these publications (as you can tell in the photo of him holding the Vocal Scores and Full Score)!
And we're eally pleased that our beneficiary charity SSAFA receive a donation for every copy sold!
Click here for the Vocal Score